Marla Aaron Baby Lock in 14K Gold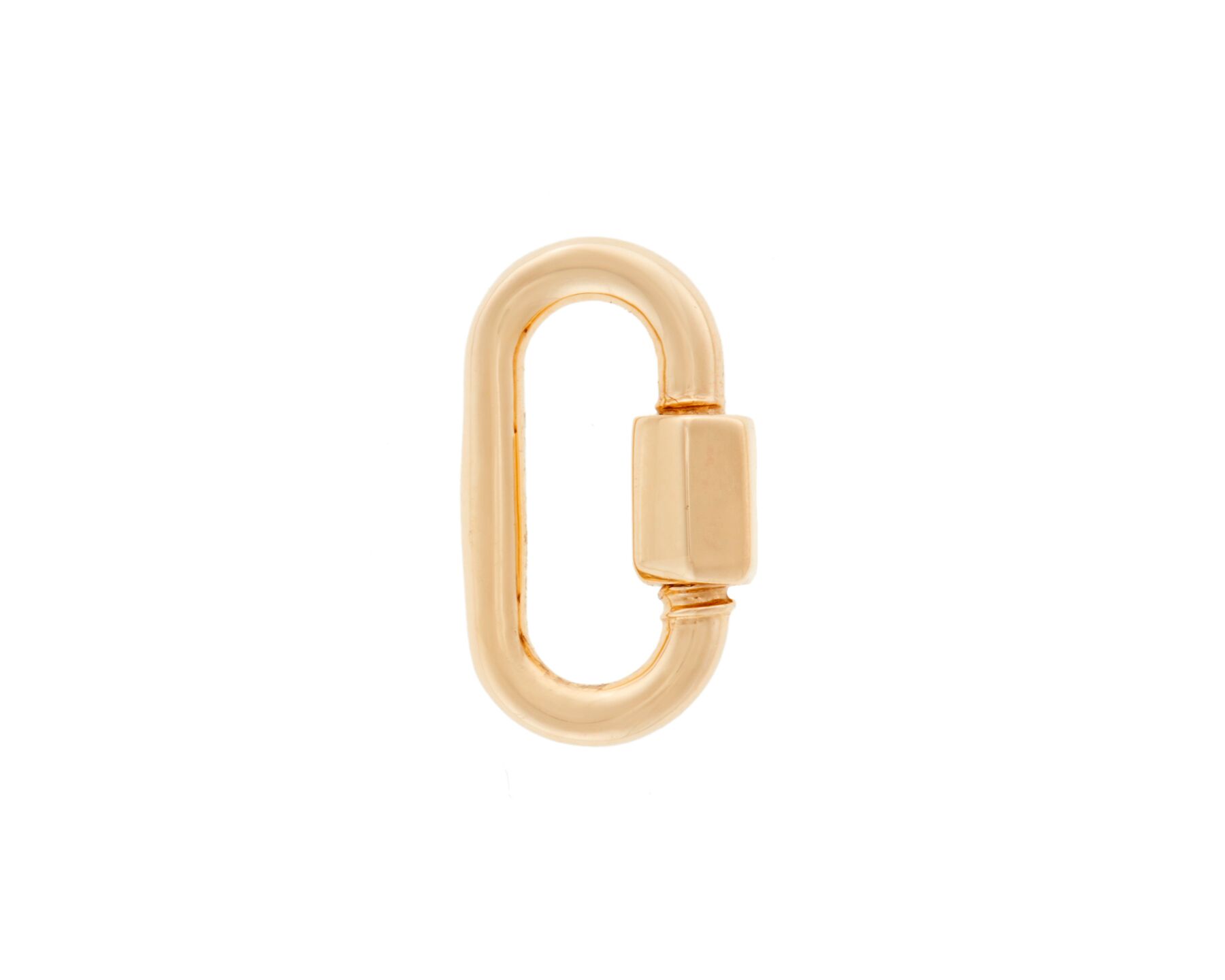 Marla Aaron Baby Lock in 14K Gold
Easily the most popular lock, both for it's size and approachable price point. Perfect for an everyday look, worn layered or not, and usually the first lock that starts a lock addiction. It can be used as a connector, a clasp, or to hold charms.
Measurements are 1.5cm x 9mm with a 3mm thickness, closure is 4mm.
Available in 14K Yellow Gold, Rose Gold, White Gold or Green Gold, or any combination of two golds. Also available in all sterling silver ($80) or mixed sterling with your choice of gold closure ($220).
Works well on any Marla Aaron chain.
*NOTE: this item is a best-seller and often we sell out before we can re-stock. Please note if this is the case, we will call you same day to confirm a delivery date.
You Might Also Like